Need a good DND dice set for a gift? I've compiled 4 great ones that any gamer will love. While these make good gifts, don't be afraid to order for yourself. You can never have too many click-clackers, am I right? In all seriousness, I hope you enjoy the five DND dice set gift ideas below.
Bloodsucker Black & Silver 7-Piece DND Dice Set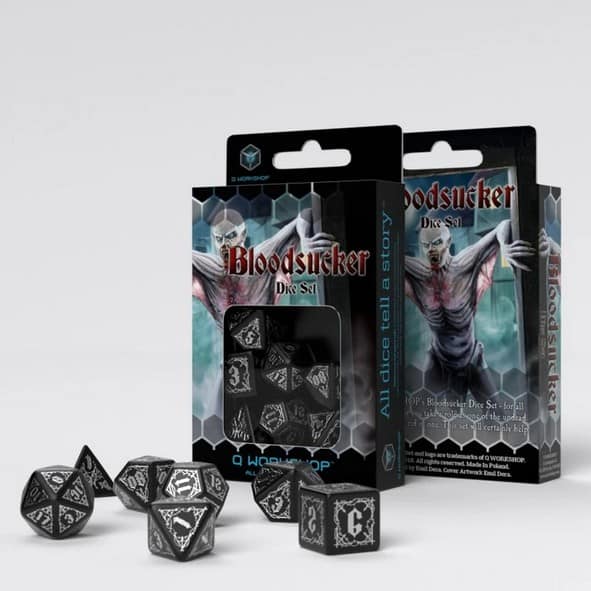 First off, I'm an affiliate at AwesomeDice which means I get a small portion of any sales made through links at this site. With that out of the way, let me say that this is a fantastic DND dice set just in time for Halloween.
These black and silver dice are easy to read and are very stylized. If you're running a spooky horror campaign, they might be just the thing to help get you and your players in the mood for some haunted fun.
Available for $14, these are high quality dice that you'll want to add to your collection. The price is so good (for this quality), you might want to get a second set just to be safe. You know what, THREE sets of these…
Haha. Okay, you get the idea. I like this DND dice set. AwesomeDice has a lot of other great dice and RPG accessories, so be sure to browse the rest of their site. If you're a gamer, you're going to find something you LOVE.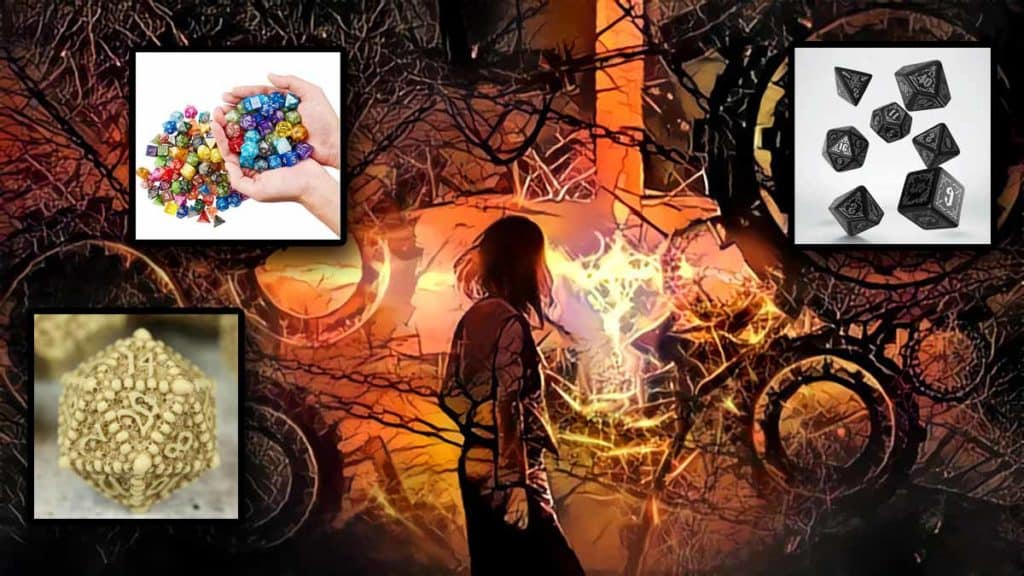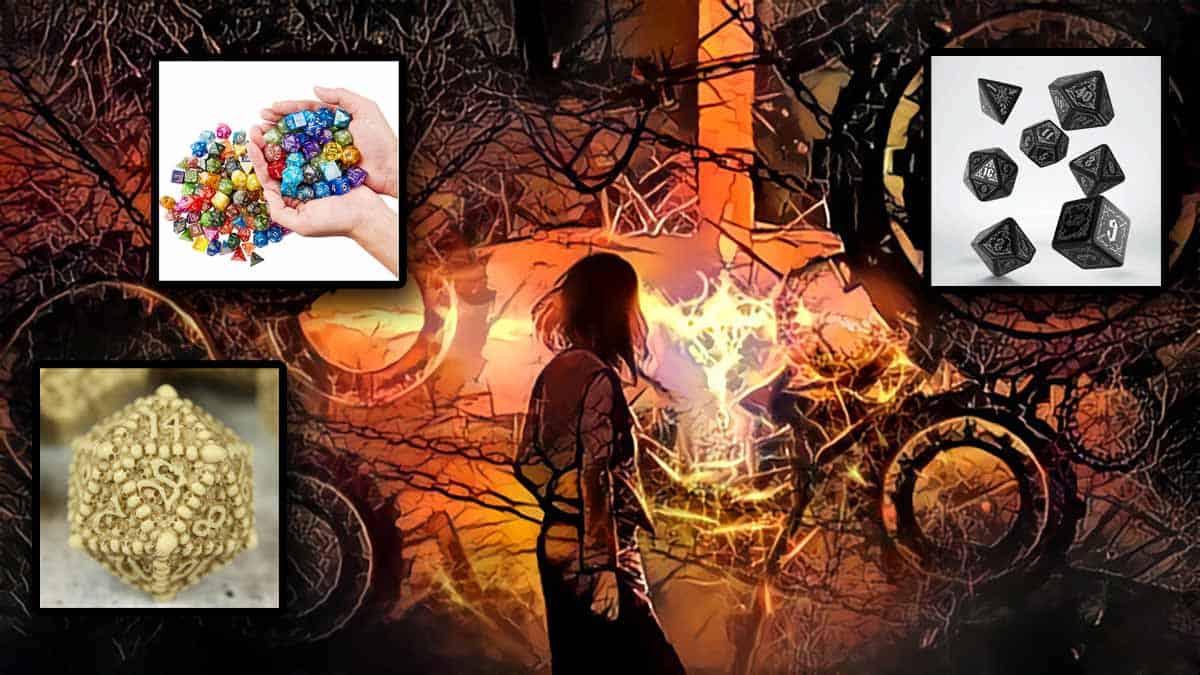 Massive RPG Dice Set (140 Pieces)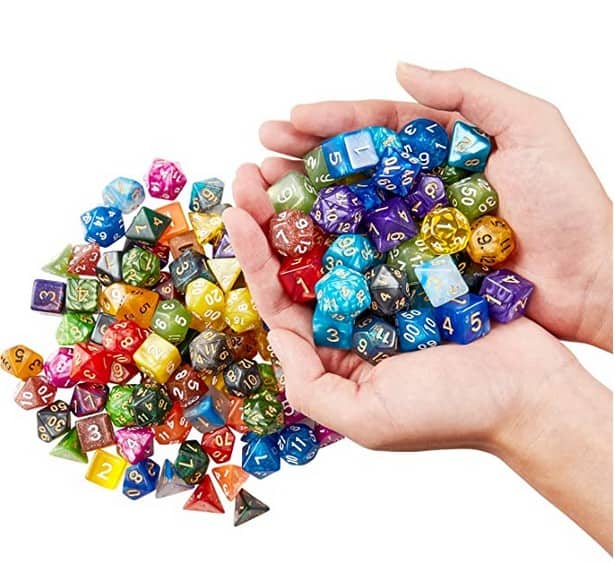 Available at Amazon, this mega DND dice set has 140 pieces! You heard me right. That's 140 dice for one low price! And it's Amazon, so you get easy shipping and know you won't get scammed.
They come in 20 colors and each group of DND dice contains 1 d4 dice, 1 d6 dice, 1 d8 dice, 1 d10 dice, 1 d12 dice, 1 d20 dice, and 1 d%-percent dice.
There are 140 in total.Comes with a big dice bag, so don't worry about losing the dice. Best of all? You get all these dice for just over $20! That's one helluva deal.
If you receive defective dies or missing dices sets, you can CONTACT THEM for replacements. Overall, this is a tremendous value and will make sure you don't run out of dice!
Dice Macabre RPG Dice Set
This is another sweet DND dice set from AwesomeDice. All the dice look like they're carved from bones!
AwesomeDice described them as, "Bone-white resin and wash-painted to brown gives this set an exquisite look. This set is great for necromancers or for fighters who like to collect the skulls of their defeated opponents."
Available for the low price of $19, this unique and macabre dice set is something else.
The numbers can be a bit hard to read, but that's not really a fault when the dice look so damn cool!
Overall, this is a great DND dice set for yourself or the special gamer in your life.
6 Sets of DND Dice w/Bags
Last but certainly not least, we have this special set of six dice sets in one. Best of all, it comes with six drawstring bags as well to store them. With over 1,000 reviews at Amazon, it's easy to see they're a favorite with gamers everywhere.
This comes with six dice sets, six Drawstring Bags, one big Drawstring Bag, one Dice Tray, one Paper Sticker, and a gift package. Overall, you're getting a ton of value for around $20 which is good for any budget gamer.
While they're not as high quality as some of the other specialized sets on this page, they're not shabby quality at all. They're basic dice for D&D, but you also get the drawstring bags so you don't have to use one from Crown Royal.
In all seriousness, if you're looking for gifts for your adventuring party, this is a great way to go. This set is also perfect for those who are new to D&D.